TIV Energy Co is one of the experienced EPC contractors active in the oil, gas and petrochemical sectors with extensive experience in cooperation with recognized manufactures and suppliers. "International Trade and Procurement Services" department has been established in 2020 as the specific department who takes care of procurement services. Having long-term cooperation with reputable and recognized manufactures, TIV Energy is able to supply materials and equipment with highest quality from European, Korean and Chinese manufactures, which are listed in Approved Vendor List of main clients in Iran. A professional supply and procurement team together with a wide range of banking facilities, enable TIV Energy to be a trusted group for providing procurement services e.g. EOR contracts.


TIV Energy Company is a member of NAMAD SANAT PARS with a network consists of more than twenty local and international companies. Therefore, using this powerful and efficient international network, TIV Energy has enabled to manage supply of special products for energy sector despite of current international limitations. In addition, TIV Energy can propose various financial models and facilities to the clients in order to support the project procurement phases.
Currently, this company focuses on the supply of OCTG (Oil Country Tubular Goods) items, including casing and tubing products with different range of material grades (carbon steel, stainless steel and CRA). These products mainly use in oil and gas upstream projects on offshore and onshore locations (oil and gas extraction). OCTG pipes manufacture both as seamless and welded. According to the common practice and functions, OCTG products are categorized in 2 main groups based on the material grades: carbon steel and corrosion-resistant alloys (CRA).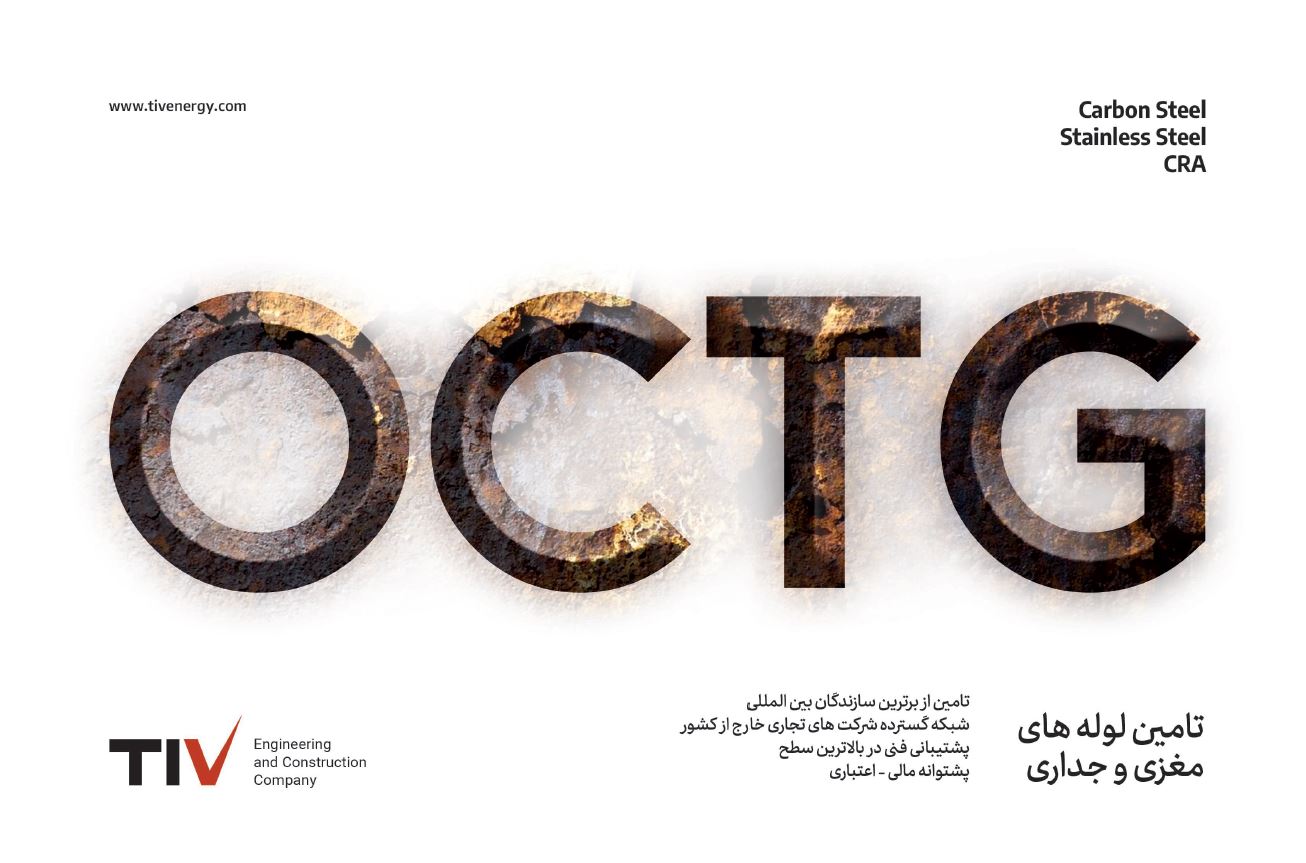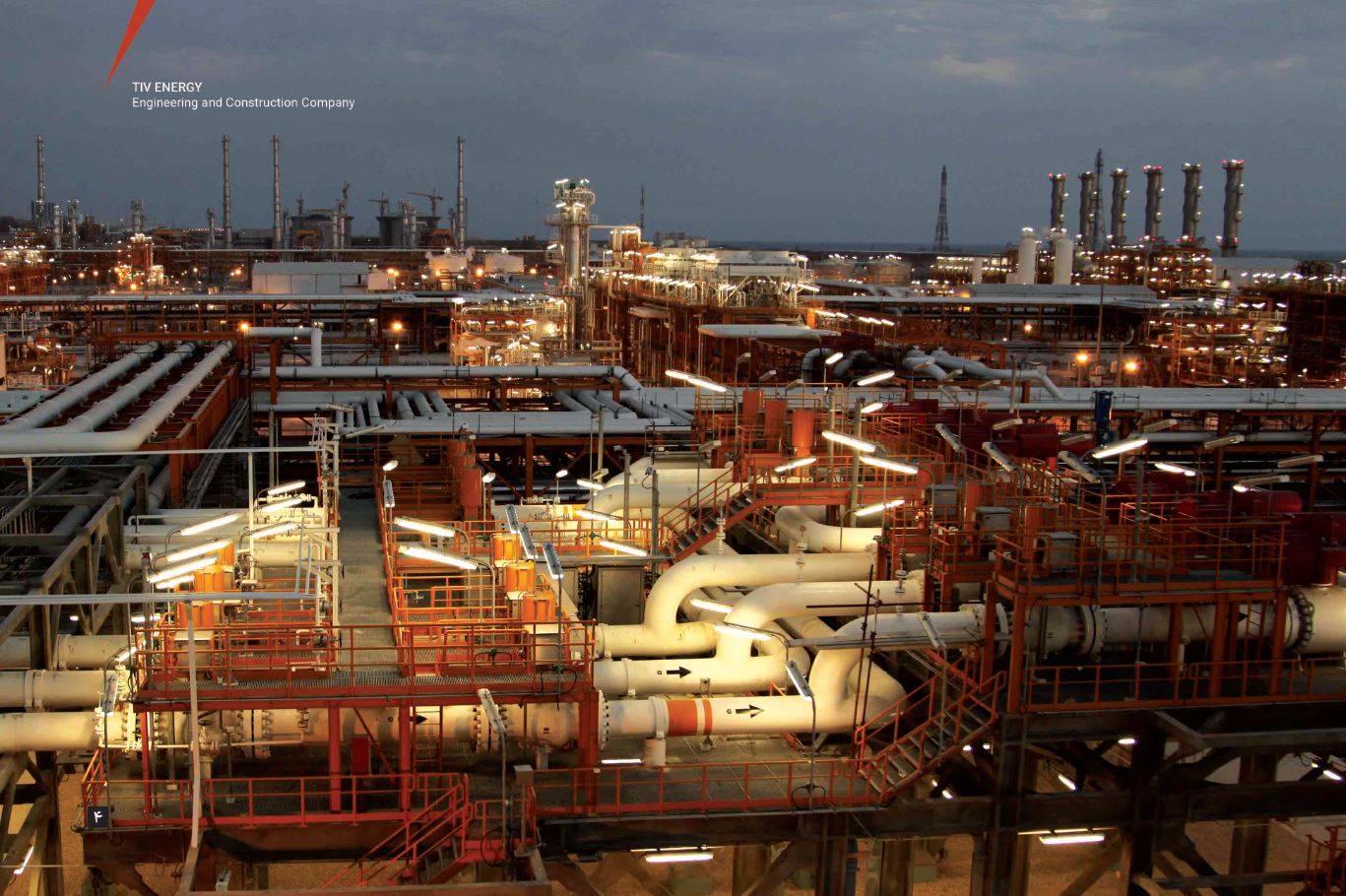 Group 1
 Carbon steel alloys
Seamless carbon steel casing and tubing are widely used in petroleum development projects. Recently, the need for carbon steel OCTG products has been increased in Iran which is directly related to the NISOC oil field development projects which are running in 5 provinces in the southwest of the country. Also, there are some other oil field development projects in Iran, running by PEDEC and supply of OCTG products plays an important role in these fields as well. Having partnership agreement with reputable Chinese mills who manufacture OCTG products, TIV Energy have granted with 3 purchase orders to supply OCTG products required for the development of Ramin, Zeilai and Chalangar oil fields. The required products are supplying from first class and approved Chinese mills: Tianjin Pipe Corporation (TPCO), Hengyang Valin Steel Tube and Bao Steel.
Group 2
Corrosion-resistant alloys (CRA) 
Considering the superior functionality of corrosion-resistant alloys (CRA) casing and tubing, the use of this group of material (Especially Alloy 28) is increasing in gas fields all around the globe. Although CRA products are much more expensive than carbon steel products, the superior corrosion resistance and mechanical properties persuade the clients to select this group for highly corrosive working conditions. There is noticeable need for Alloy 28 CRA tubing in South Pars Gas Filed development projects in Iran and TIV Energy is the supplier of CRA tubing for mentioned projects who succeeded to import this special product to Iran after more than 5 years. The manufacturers of supplied products are Bao Steel and Zhejiang Jiuli.  
OCTG's connections type  
The threading quality and connection performance play a key role in the function and efficiency of a OCTG products. Any reputable mill has designed and qualified its own connection type with different properties and characteristics. There are two main qualification tests for connection types: CAL II and CAL IV tests as per ISO standard. All designed connections need to pass the CAL II or CAL IV tests (based on the material grade) in accredited laboratories in order to be qualified and use in operation. For CRA tubing and casing, the premium connections should pass the CAL IV test as per ISO 13679 standard (which includes several rounds of tests) and then can be used as a qualified product in oil and gas fields.
Supply of CRA pipes for development project of South Pars gas field
At the middle of 2020, the joint venture established by TIV Energy and Tooba Industrial Projects Services LLC succeeded to win the tender of supplying 150 km CRA tubing together with related accessories for Pars Oil and Gas Company. The ordered products have been supplied mainly from BAO Steel as the largest and most reputable steel manufacturer in China. BAO Steel has the technical capability of producing these items at a very high level and has produced significant quantities of similar products for Chinese state-owned companies such as CNPC and SINOPEC. In addition, a portion of the contract has been supplied from Zhejiang Jiuli which is qualified for manufacturing of CRA tubing by POGC.
This great job has been happened using a professional network of partners in China and Europe even in the special circumstances caused by Covid-19 pandemic. TIV Energy succeeds to manage the job in all aspects (from technical to commercial and transportation) dedicating a professional and hardworking group of local experts.
Meanwhile, the BAFA export license issued for export of CRA products (as a dual use product) directly to an Iranian client which achieved by the German partner of joint venture. Having the export license, it is possible for Iranian client to open LC in favor of branches of Iranian banks in Europe and make the payments in a very reliable and official route.
Technical requirements
The CAL IV test has been performed on BGT2 premium connection (designed by BAO Steel) as per ISO 13679 in TGRI laboratory (TGRC) -as the most reputable laboratory in China to perform quality tests on OCTG products- with satisfactory results. TUV as TPI witnessed the complete test and endorsed the results as well. It should be mentioned that the acceptance criteria for the test was considered as per project technical specification which is so tight (100% CE and 100% TE).
In addition, CAL IV test has been performed on JL-XH premium connection (designed by Zhejiang Jiuli) in SES laboratory in the United States with satisfactory results and the acceptance criteria as per above.
It is worth mentioning that the running operation using the BAO Steel 7" CRA tubing has been carried out in South Pars Phase 21 location successfully in October 2021. There was no rejected single pipe during operations which is so remarkable and proves the high quality of threads and also no leakage observed after flow in the well.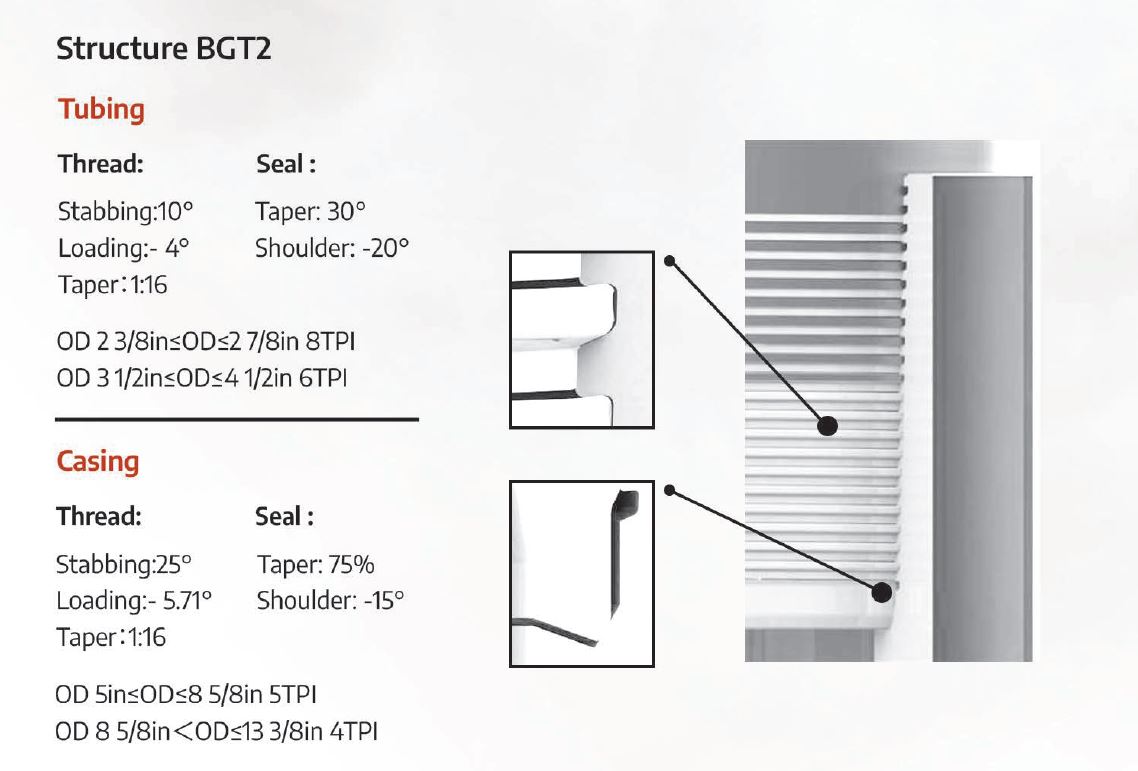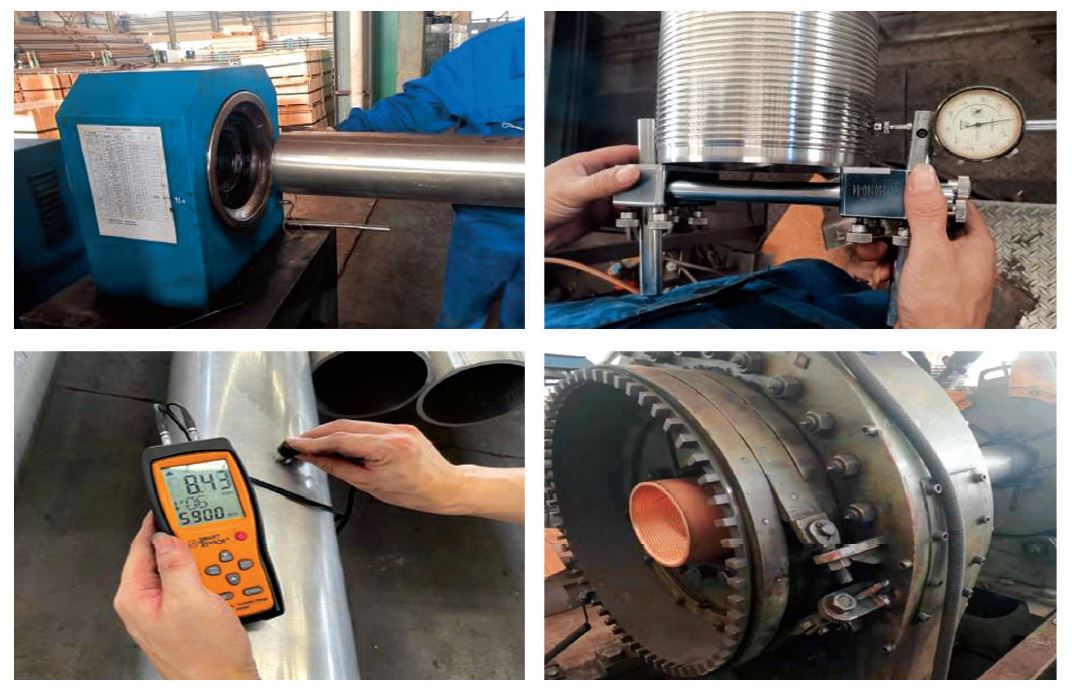 TIV Energy Engineering and Construction Company as a member of Namad San'at Pars (NSP) industrial group, is a leading contracting company in the field of oil, gas, and petrochemical industry, utility (water, electricity, steam and catalyst), power plant, industrial, mining and chemical industries which implemented many design and construction projects since 1997.